Cheryl Frazes Hill
Chorus Director, Margaret Hawkins Chorus Director Chair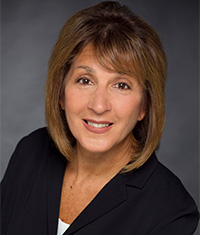 Dr. Cheryl Frazes Hill is now in her seventh season as director of the Milwaukee Symphony Chorus. In addition to her role in Milwaukee, she is the associate conductor of the Chicago Symphony Chorus. Frazes Hill is Professor Emeritus at Roosevelt University's Chicago College of Performing Arts, where she served for 20 years as director of choral activities. During the 2032.24 season, Frazes Hill will prepare the Milwaukee Symphony Chorus for classical performances of Beethoven's Meeres Stille und Glückliche Fahrt and Choral Fantasy, Bach's Magnificat, Debussy's Nocturnes, and Orff's Carmina Burana, as well as for holiday performances of Handel's Messiah.
In her role as the Chicago Symphony Chorus associate conductor, she has prepared the chorus for Maestros Alsop, Boulez, Barenboim, Conlon, Levine, Mehta, Salonen, Tilson Thomas, and many others. Recordings of Frazes Hill's chorus preparations on the Chicago Symphony Orchestra label include Beethoven, A Tribute to Daniel Barenboim and Chicago Symphony Chorus: A 50th anniversary Celebration.
Under her direction, the Roosevelt University choruses have been featured in prestigious and diverse events including appearances at national and regional music conferences and performances with professional orchestras including the Chicago Symphony Orchestra, the Chicago Sinfonietta, the Civic Orchestra of Chicago, and the Illinois Philharmonic. The Roosevelt Conservatory Chorus received enthusiastic reviews for their American premiere of Jacob Ter Velduis' Mountaintop. Other recent performances have included the internationally acclaimed production of Defiant Requiem and three appearances with The Rolling Stones during a recent United States concert tour.
Frazes Hill received her Master of Music and Doctorate degrees in conducting from Northwestern University and undergraduate degrees in voice and music education from the University of Illinois. An accomplished vocalist, she is a featured soloist in the Grammy- nominated recording CBS Masterworks release Mozart, Music for Basset Horns. An award-winning conductor/educator, Frazes Hill recently received the ACDA Harold Decker Conducting Award, the Mary Hoffman Music Educators Award, and in recent years the Commendation of Excellence in Teaching from the Golden Apple Foundation, the Illinois Governor's Award, Roosevelt University's Presidential Award for Social Justice, the Northwestern University Alumni Merit Award, and the Outstanding Teaching Award from the University of Chicago, among many others.
Frazes Hill's recently released book, Margaret Hillis: Unsung Pioneer, a biography of the famed female conductor, received a commendation from the 2023 Midwest Book Awards. The book is available on Amazon and in bookstores. Frazes Hill is nationally published on topics of her research in music education and choral conducting. A frequent guest conductor and guest speaker, Frazes Hill has recently collaborated with Maestro Marin Alsop at Ravinia Festival's Breaking Barriers: Women on the Podium.