The Milwaukee Symphony Orchestra is a nonprofit organization and relies on the support of individual donors to help fulfill its mission and bring the power of orchestral music to Milwaukee.
Together, your collective contributions enable us to continue our tradition of musical excellence, to inspire young minds through our educational programs and enrich our city's cultural tapestry. Thank you for your generosity!
---
"What makes somewhere a great place to live? A vibrant cultural life must be near the top of any list. As members of the MSO, we are thankful to see up close the transformative effects music has on listeners. Whether it is an audience being swept up in the triumph of a Beethoven symphony or the emotional connection of a movie score, or the thousands of children each year that learn about orchestral instruments and music, the MSO provides experiences that feed the souls of greater Milwaukee residents as only the arts can. This is why we are proud to be members of the orchestra and donors to the MSO. We cherish and rely on your support and hope you will join us in giving to the MSO."
-Megumi Kandra Hemann & Dietrich Hemann
---
As an MSO donor, we are delighted to offer you exclusive benefits that allow you to experience the impact of your gift firsthand.
Regardless of size, your gift matters to us, which is why we include unique opportunities at every giving level to engage more closely with our work and the artists who make it possible.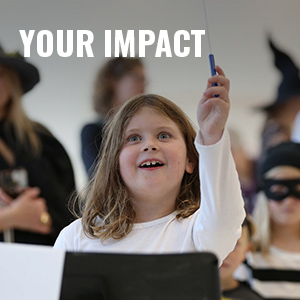 Your gift helps the MSO continue to:
Enhance the cultural life of our city by presenting over 135 Classical, Pops and Family concerts each year
Engage over 30,000 children each year through our Concerts for Schools and Arts in Community Education (ACE) programs
Captivate diverse audiences by offering inclusive musical experiences such as our Sensory Friendly Concert and our Family Concert Series
Read our most recent 21.22 annual report

to learn more about your impact
Music – it's better with friends! Show your support for your Milwaukee Symphony Orchestra by joining Symphony Friends today. As a Friend, you belong to a group of nearly 2,000 Annual Fund contributors who sustain the MSO's tradition of musical excellence. You also receive special benefits to enhance your MSO experience at the Bradley Symphony Center.