Chris Riggs
Assistant Principal
Timpani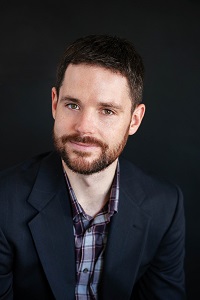 A native of Edmond, Oklahoma, Chris joined the Milwaukee Symphony in 2017.  After performing with the New World Symphony from 2012-2015, Chris began freelancing with orchestras including the Chicago Symphony, Cleveland Orchestra, New York Philharmonic, National Symphony, Indianapolis Symphony, Kansas City Symphony, Fort Worth Symphony, and Hawaii Symphony.  Summer engagements have brought Chris to the Britt Festival, AIMS Festival, and Sun Valley Summer Symphony.
As an educator, Chris has held positions at Northwestern University and Sam Houston State University as Drumline Instructor and Adjunct Percussion Professor, respectively.  In addition to teaching applied lessons and percussion ensemble, he has taught on topics including percussion methods, percussion composition and arranging, music therapy, and percussion's role in the orchestra.
Chris holds a Masters degree in Percussion Performance and Literature from Northwestern University and has degrees in Percussion Performance and Philosophy from the University of Oklahoma.  His principal teachers were Lance Drege, Michael Burritt, She-e Wu, and James Ross.
Outside of performing, Chris enjoys meditation and likes to get to the mountains any chance he gets.​