Special offer: Buy one get one free!
The MSO takes you out to sea and back to port again, with three weekends of favorite compositions featuring the immersive element of water that plays an important role in our Milwaukee community. Secure your seats today!
With each ticket purchase for one Water Festival concert, get a free ticket for either of the two remaining festival concert dates.
---
Percussion & Interludes |  January 20 - 21, 2023
The MSO's 3-week Water Festival opens with a splash – Tan Dun's concerto brings water front and center as an integral percussion element to create an enthralling orchestral experience for the eyes and ears. Smetana's symphonic poem captures the love of his Czech homeland, while Hailstork evokes the bustling energy of a busy port city. Britten's Four Sea Interludes close the program with coastal scenes from his towering, stormy opera Peter Grimes.
Neptune & Water Music |  January 27 - 29, 2023
The MSO's Water Festival continues with Rameau's Suite from Naïs, his French Baroque opera depicting the sea god Neptune's love story with the eponymous water nymph. We then transition to Italian Baroque as the MSO's own Ilana Setapen and Jennifer Bouton Schaub each perform an elegant Vivaldi concerto. Handel's jubilant Water Music, originally written for performance on the River Thames for King George I, fills Allen-Bradley Hall with gorgeous flowing melody.
On Jan 27 & 28: add on a pre-concert Sound Bites dinner for an enhanced culinary experience! 
Toward the Sea |  February 3 - 4, 2023
The MSO's Water Festival concludes with waves of beautiful sound showcased by MSO principal musicians. Takemitsu's homage to the sea features alto flute, harp, and strings to evoke the "spiritual domain" of water and nature, while Ludwig's concerto for bassoon captures the poetic fluidity of water as it relates to life. Debussy's iconic La mer, inspired by the rich and shifting moods of the Mediterranean Sea, closes the program.
---
To get started, start reserving tickets to your selected performances below. Savings will automatically apply upon checkout once you've added 2 or 3 concert dates. When you are done reserving all your tickets, please click the checkout button to view your cart and finalize your order.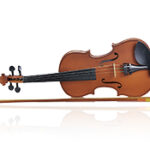 Teen Choral: Fantastic Faure
Subject to availability. Cannot be applied to previous purchases or combined with other offers. With any questions please contact the MSO Box Office by phone at 414.291.7605 or by email at tickets@mso.org.
The MSO is pleased to feature the following community partners as part of our 3-week Water Festival. Learn more about how water plays an important role in our greater Milwaukee region!