Mary Lou Williams (May 8, 1910 – May 28, 1981): was an African-American composer and jazz pianist. In addition to producing her own works, she arranged for Duke Ellington, Dizzy Gillespie, Louis Armstrong, Benny Goodman, Earl Hines, and Andy Kirk – among others. She also collaborated with Thelonious Monk, Miles Davis, Dizzy Gillespie, and Buddy Tate.

Mary Lou Williams Live at the Newport Jazz Festival, Carnegie Hall, NY, 1978
Aaron Diehl and Mary Lou Williams's Zodiac Suite

Zodiac Suite was the first orchestral program Mary Lou Williams composed in her own name, originally produced in 1945, but never performed by a full orchestra in her lifetime; her largest arrangement was also limited to a much smaller 45-instrument grouping. This production, arranged by Jeffrey Sultanof and Rob DuBoff and championed by MSO Artistic Partner Aaron Diehl, in cooperation with the Mary Lou Williams Foundation for a modern full orchestra, represents the debut of the entire 12-movement score as envisioned by Mary Lou Williams. Diehl has thus far performed four of the twelve movements in June 2021 with the New York Philharmonic, however that program was limited to a chamber ensemble. The Zodiac Suite explores varying eras and musical styles, with Williams referencing beloved artists and influences in her life grouped under their respective astrological signs.
---
Artists to whom scores are dedicated:
Aries - Billie Holiday (jazz singer) and Ben Webster (jazz tenor saxophonist)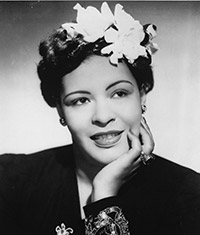 Billie Holiday performs Strange Fruit

 Taurus - Duke Ellington (jazz pianist, composer, band leader), Ellis Larkins (jazz pianist), Mary Lou Williams (jazz pianist, composer)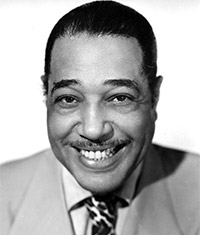 Duke Ellington "Take the A Train"
Ellis Larkins: The Patient Pianist

 Gemini – Harold "Shorty" Baker (jazz trumpeter)
Harold "Shorty" Baker Biography

Cancer - Lem Davis (jazz alto saxophonist)

 Leo - Vic Dickenson (jazz trombonist)

 Virgo - "those poeple who seem to have more intellectual than emotional personalities"
Excerpt from "Virgo"performed by Aaron Diehl and the New York Philharmonic, Tito Muñoz, conducting

 Libra – John Coltrane (jazz saxophonist, band leader and composer), Dizzy Gillespie (jazz trumpeter, composer, band leader), Thelonious Monk (jazz pianist and composer), Charlie Parker (jazz saxophonist, band leader, and composer), Bud Powell (jazz pianist and composer), Art Tatum (jazz pianist),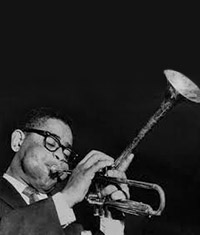 Dizzy Gillespie Biography
Dizzy Gillespie: A Night in Tunisia Live 81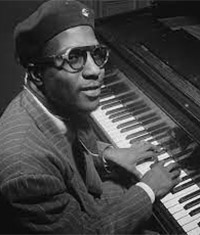 Thelonious Monk Biography
Thelonious Monk plays "Don't Blame Me"

 Scorpio - Katherine Dunham (dancer, choreographer), Al Lucas (jazz double bassist – Canadian), Ethel Waters (jazz singer and actress)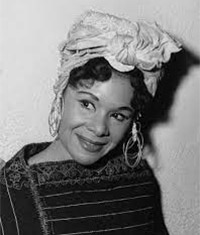 Katherine Dunham Biography
Katherine Dunham performing Ballet Creole (1952)

 Sagittarius - Eddie Heywood (Jazz pianist)

 Capricorn - Frankie Newton (jazz trumpeter), Pearl Primus (dancer)

 Aquarius  - Eartha Kitt (jazz singer, actress), Josh White (jazz singer, guitarist, songwriter)
Eartha Kitt Biography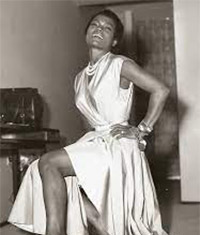 Eartha Kitt sings "If You Go Away"

 Pisces - Al Hall (jazz bassist), Barney Josephson (owner of Café Society – and integrated jazz club)